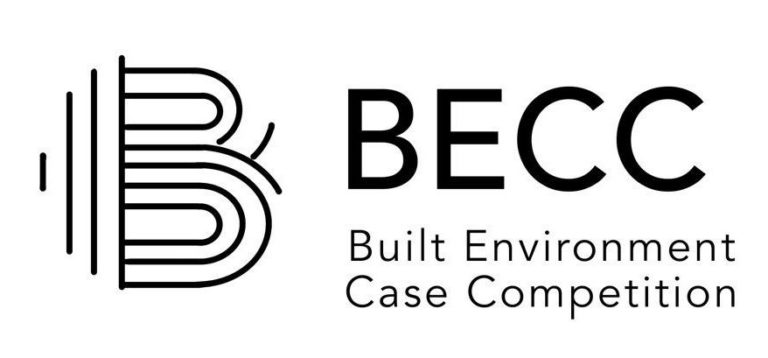 1. WHAT IS BECC ABOUT?  
The Built Environment Case Competition (BECC) was idealised by the NUS CE Club, in attempt to create an impetus for related disciplines to be aware of the Built Environment. With the BECC, we hope to: 
Generate awareness about the industry 

 

Create an appreciation of the multidisciplinary working environment

 

Develop a realistic and complex case

 for participants to so

lve

. 

 
The competition will bring students from multiple disciplines in a format that is unusual in most practices. 
Students are presented a problem faced by industry players of the Built Environment, for them to analyse and propose a solution centred around technology and sustainability. Through the BECC, students can come up with innovative ideas that address realistic challenges in a collaborative and competitive environment – this in turn stimulates a real working environment.  
We will be inviting subject matter experts from the Built Environment to participate in the competition either as mentors or judges. 
2. CASE PROBLEM 
To emphasize on how companies in the Built Environment are not keeping up to date with trends in technology, especially with regards to the Construction Industry – the figure below shows percentages of companies that have implemented each technology. With this, the committee believes that there is much avenue for improvement and will define the case with motivations to assimilate technology into the Built Environment.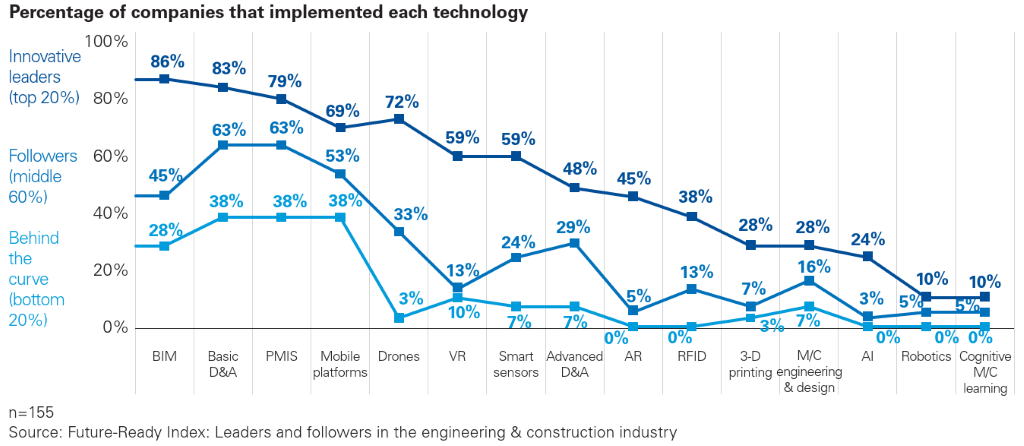 For the inaugural BECC, the case problem will be centred around Climate Change as the main theme. Participants are encouraged to include a combination of the following sub-themes in their solution: 
Automation

 

Digitalisation

 

Artificial Intelligence

 

Data Analysis

 

Financial Analysis

 
More details can be found below
3. COMPETITION STRUCTURE 
12 Teams of 5 Students
S

tudents can be from any faculty. Howev

er, students are encouraged to analyse the case topic and build a team they think is best suited to solve the issue

s highlighted in the section above.

 
Upon registration, students are required to send in a 500 word write up based on a single problem statement by . Registration closes on  
BECC committee will vet the 500 word write up and pick top 12 teams to advance in the competition.  
On Work–Day, the 12 teams will be invited down to receive the full case and from there work on analysing the problem as a whole. Participants will then be given 7 days to digest the problem and structure a solution feasible for adoption in the built environment immediately.  
On Competition Day, industrial professionals will be invited to sit in for the presentation. All 12 teams will present their solutions with some form of prototype to prove their feasibility. Afterwards there will be a networking session with SME's from different professions that make up the Built Environment. Participants are encouraged to prepare a digital name card with their resume during this session.
4. COMPETITION RUBRICS  
Teams will be judged based on the few criteria  
Innovation 

 

Teams must come up with innovative and new solutions that have not been seen by the industry before

 

Sustainability 

 

Teams must understand the importance of coming up with a solution that is centred around sustainability 

 

Technological Feasibility 

 

Teams must make use of existing technological inventions to prove it's solutions feasibility 

 

Financial Feasibility 

 

Financial analysis to be done for the proposal 

 

Social Impact Assessment

 

Only if solution requires one 

 
5. BASIC EVENT DETAILS  
Work Day – 1 August 2020  
Competition Day – 8 August 2020  
6. BASIC INFORMATION ON BUILT ENVIRONMENT AND CLIMATE CHANGE 
7. SPONSORS/PARTNERS  
National University of Singapore 

 

<Can include how NUS has helped>

 

Building Construction Authority 

 

<Can include how BCA has helped> 

 
8. THE BECC TEAM  
Dear All, 
It is the committee's greatest honour to plan and execute the inaugural Built Environment Case Competition (BECC) for the 60 participants that will be selected. The committee started out with the main vision of improving the Built Environment, and eventually thought to realise that vision by introducing the Built Environment to multiple disciplines.  
 We are a group comprised of year one and year two Civil Engineering undergraduates that have grown to understand a lot more about the industry through meetings with SMEs from key industry players. From the information we have collected, the case has been defined to target complex and real problems that Singapore will face in the near future. 
 The committee hopes that through our efforts, more undergraduates will be interested in the Built Environment and join the industry. Together, the collective effort will bring forth innovative solutions to improve the quality of society as a whole. 
 Just include a photo of our team and words from reason why each dept wanted to do BECC  
9. CONTACT INFORMATION 
Have an idea on how you can help the BECC planning committee? Contact us with the information given below!  
 Email: becc@ceclub.sg